We are proud to work with Haxtun High School in Colorado to provide branded water bottles for our first High School Ethics Summit, a half-day event on April 20 designed to give students direct interaction with business professionals while learning more about ethics in business. Haxtun is a participating school in our High School of Business™ (HSB) program.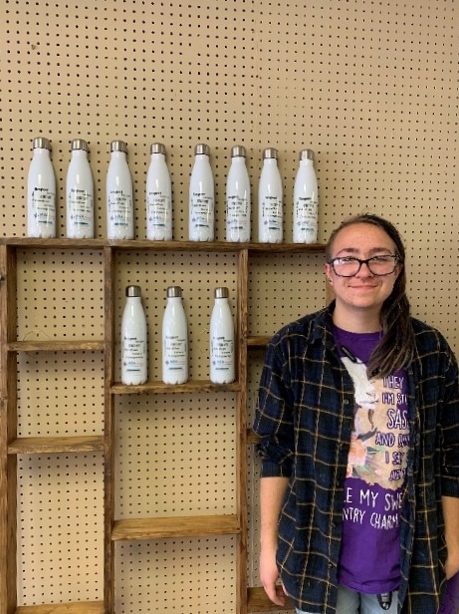 Established with the help of the Perkins V grant, Haxtun's school store, The Doghouse, gives students a unique work-based learning experience as they handle the marketing and financial aspects of the store, which is located in the downtown area. The Doghouse enables the CTE programs at Haxtun, including HSB, to purchase equipment for the students to make items to sell in the store. Their design for the High School Ethics Summit water bottle features the eight ethical principles of the Daniels Fund Ethics Initiative, the sponsor for the Summit.
The store has partnered with other organizations in the past, including the Haxtun Chamber of Commerce and the Phillips County Economic Development Corporation. The directors of these organizations have helped students understand the different aspects of the business as well as helped with designing and making products. In addition to their own designs, students also complete custom orders.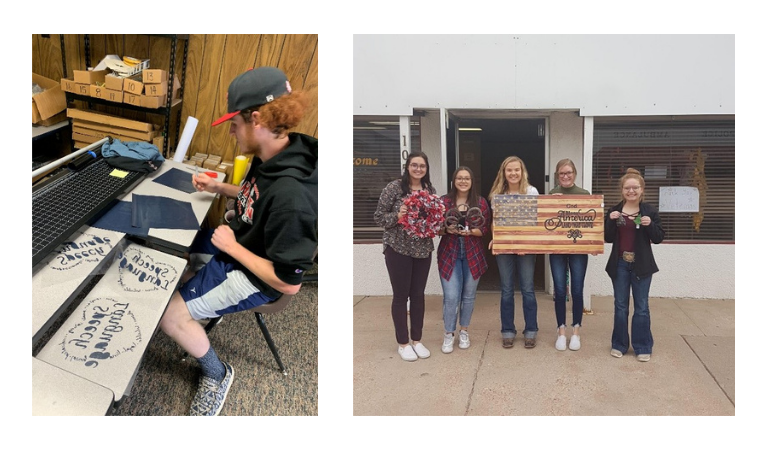 Thank you to The Doghouse and students at Haxtun High School for this fun and exciting collaboration!