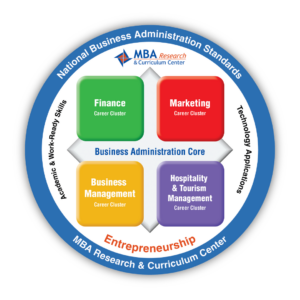 Our Standards Are The Basis Of Everything We Do
Standards are broadly-based knowledge and skill statements that identify what students should know and be able to do as a result of instruction.
We focus our research, curriculum and instructional materials design, and assessment activities on four business-related clusters:
•  Business Management
•  Finance
•  Marketing
•  Hospitality and Tourism Management
Our research efforts incorporate both primary and secondary research based on business sources rather than educational sources. Business-based research provides a mechanism for the identification of current, actual skills and knowledge needed by employees in the workplace.