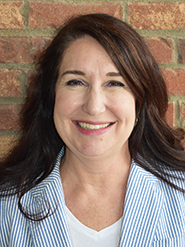 Michelle Bardsley is a career and technical education (CTE), business, finance, IT, and marketing educator with Wake County Schools, North Carolina. For eight years, Michelle has successfully implemented MBA Research materials and strategies into classroom instruction. She is a lead teacher in North Carolina Public Schools (face-to-face and online classrooms) who implements technology, effective instructional strategies, project-based learning, and real-world experiences to motivate students toward strong academic success. Michelle holds a Bachelor of Science in business administration-finance from Old Dominion University. She serves on her school's Instructional Leadership (ILT) and SREB teams, and is an FBLA Advisor and Microsoft Innovative Educator. She holds certifications in Word, PowerPoint, and A*S*K Marketing & Entrepreneurship. Michelle has presented at numerous NC CTE conferences, managed FBLA conferences, and directed a summer STEM camp. She has a passion to encourage educators, equip her students with 21st century career skills, and build solid relationships with local community stakeholders.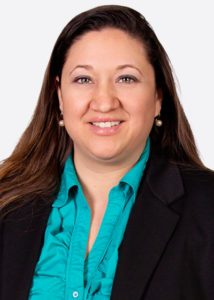 Appointed July 1, 2019
Tessa Brown is a Business/Marketing/Digital Media teacher at East Henderson High School, part of Henderson County Public Schools system in Western North Carolina. She has a BA in Communications and a Master's in Business Administration, both from North Greenville University, as well as her Real Estate license. Tessa has taught for the past eight years; serving as Department Chair, on the School Improvement Team and the state Marketing Curriculum Revision Team. She had 10+ years in business before entering education, where she has taught a variety of classes including Entrepreneurship, Marketing, Sports Marketing, Digital Media, Principles of Business and Adobe Visual/Digital Design. She is also an advisor for Distributive Education Clubs of America (DECA) and National Technical Honor Society (NTHS). She loves connecting her curriculum to the "real-world" by getting her students involved through projects and hands-on learning experiences.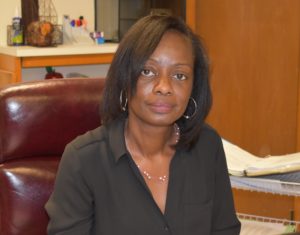 Appointed July 1, 2019
Connie Whidbee is dedicated to helping students develop and possess the needed skills for college and career readiness. She is a Business and Marketing Teacher at Northeastern High School in Elizabeth City, North Carolina. She currently teaches Principles of Business and Finance, Entrepreneurship I, Entrepreneurship II, and Business Law, and is a co-advisor for FBLA. She holds a Bachelor of Science degree in Business Administration, a Teacher Certification from Elizabeth City State University, and a Master's in Business Administration from Strayer University. She holds a Fundamental Business Concepts A*S*K Certification. She is a proud mom of three young adults – Jonathan is an attorney, Joshua is an engineer and Gia is a nursing student.