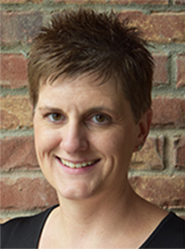 Tami Perez is currently an online business and marketing teacher for Idaho Technical Career Academy in Meridian, Idaho, and an adjunct professor at College of Southern Idaho. Tami earned a bachelor's degree in business management from Idaho State University and a Master of Education from the University of Idaho. The first 10 years of her career were in payroll and human resources for Idaho school districts. This is her 10th year in the classroom. Tami was the first High School of Business site in Idaho and spent six years at a project-based learning New Tech Network high school. She shares her love of PBL by training new teachers. Tami is currently an advisor for Business Professionals of America (BPA).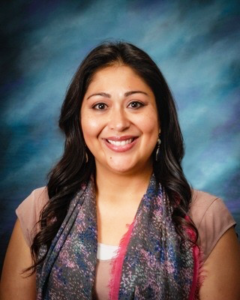 Appointed July 1, 2023
Sarah Pelayo has been in education for 20 years, 14 of those years as a CTE business and marketing instructor for Minidoka County at Mt. Harrison High School. She teaches various business courses, including Business Computer Applications, Photoshop, Video, Entrepreneurship, Marketing Econ., Business Essentials, Personal Finance, Business Ethics, and Yearbook!
Sarah is passionate about public education and has a Master's in Curriculum and Instruction, emphasizing Career and Technical Education. She believes in "paying it forward" and serves in many leadership capacities, including the roles of BPA Advisor of her school's Business Professionals of America Chapter, Chair of her school's Climate Committee, and Membership-Chair for the Career and Technical Educators of Idaho Association. Her past leadership experience as the former President of the Idaho Business Education Association has helped her extend her reach of mentorship and support.
Advocacy is another area that she is dedicated to. As an active member of the Idaho Education Association, Sarah takes pride in working to support students and colleagues locally and across the state. Previously, she served on the IEA's State-wide IGNITE committee, tasked with early-career mentorship. She's also been involved with professional development and teaching classes.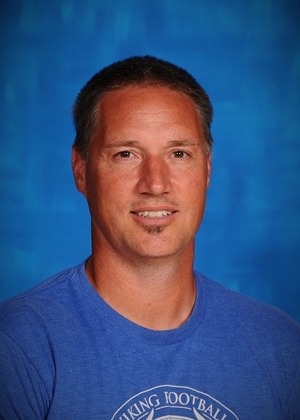 Appointed July 1, 2023
Antonio Carrico is a Business Teacher and DECA Advisor at Coeur d'Alene High School in Coeur d'Alene, ID, where he has taught for 19 years. His classes include Principles of Marketing, Marketing Economics, Entrepreneurship, Business Ownership, Introduction to Business, and Accounting. His number one priority is building relationships with his students and helping them start to find career options. Tony loves coaching football and middle school basketball. In his free time, he loves to mountain bike, ski, and golf.