This #CTEMonth, we're proud to celebrate Bo Peretto, Senior Vice President of Legacy and Donor Intent at the Daniels Fund in Denver, Colorado, who was named the ACTE Champion for CTE!
The Champion for CTE Award recognizes education leaders, business and industry executives, celebrities, and thought leaders who support and champion career and technical education programs as a vital part of developing a prepared, adaptable, and competitive workforce. 
Bo is a former member of the DECA chapter at Eaglecrest High School in Aurora, Colorado, and remains committed to DECA today. His positive experiences in the organization led Bo to look to the career and technical education (CTE) world to develop ethics curricular materials for the Daniels Fund.
He is deeply committed to both CTE and ethics education, and we're proud to count Bo and the Daniels Fund as friends and partners of MBA Research.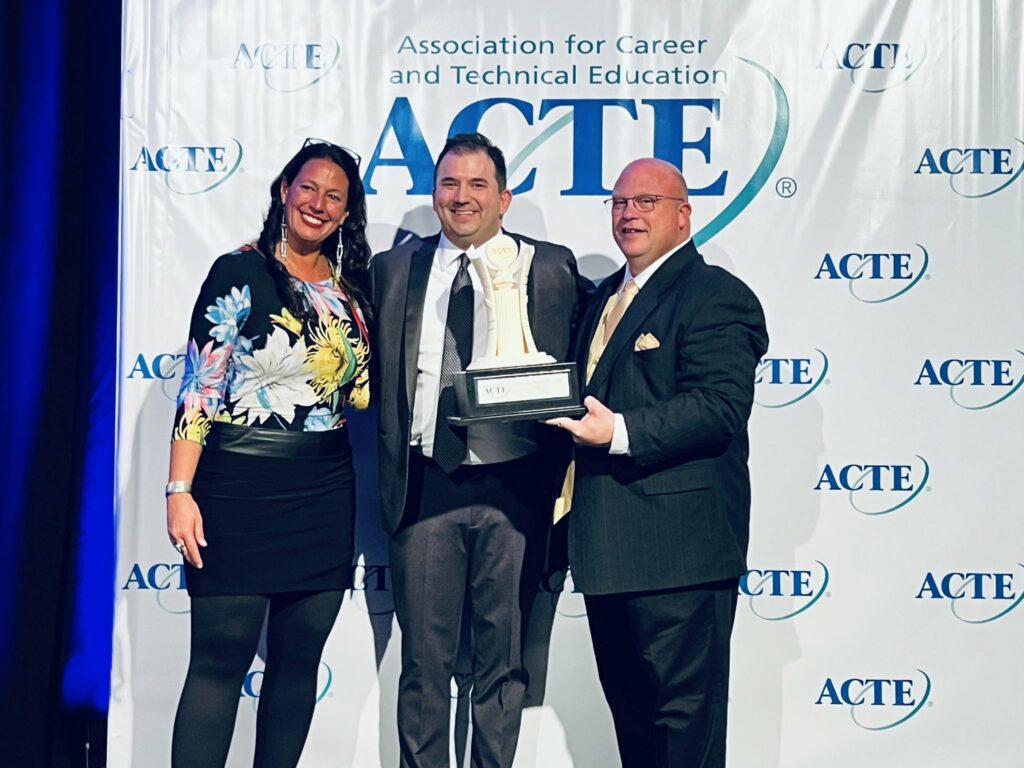 ---
ACTE highlighted Bo in the February 2023 edition of Techniques. Here is an excerpt from the article:
"I've always been interested in entrepreneurship," he said, and then went on to share a story about acting as a general manager of a student-run 7-Eleven store at Eaglecrest High School. "I loved learning things that I could apply directly to my life. It was many of the skills that I learned in DECA that gave me the confidence to do other things," Peretto continued. "And I'm still using those skills today."
"Now he leads the integration and preservation of Bill Daniels' life and legacy throughout the Daniels Fund, with a special focus on ethics education. Peretto stewards the direction, style and values of the Fund's work in a manner that advances the Daniels legacy: with compassion for others, an entrepreneurial spirit and a commitment to excellence. He also oversees the organization's public meeting space, special events and the Daniels Fund Ethics Initiative Collegiate Program."
"I feel so fortunate to have received the Champion for CTE award. It's something pretty special to me because of the difference it's made," he said. "Also, I would like to say that CTE teachers are amazing. I've had a chance to meet quite a few, and their focus on preparing students for life is inspiring."