Dear friends,
We are thrilled to celebrate the official launch of our new website! With a redesigned, responsive interface, our website provides the resources you need at your fingertips, whether you're an educator, state administrator, or business professional.
The new site is easily navigable and makes accessing the resources you need quick, easy, and convenient. Some of our favorite features include the following:
Login buttons to Learning Center and State's Connection on every page
Quick Links to some of our most popular pages
Contact form that easily connects you with one of our team members
News + Events page that can be filtered by your category of interest
Calendar page featuring upcoming PD opportunities
Ethics Education page with free, comprehensive ethics resources
Newsletter signup button and access to archived communications
Informational videos throughout to answer any questions you may have
This new website is a labor of love and a reflection of our perseverance through a difficult time. But we did it—and we are especially grateful to our partner (ForeFront) for the expertise, guidance, and patience.

We're so excited about the new website and what it represents: the power of collaboration, the resilience of our team, and our dedication to those we serve. We hope you are excited, too.

Be on the lookout for additional information about the website in our future communications. And please know that you are welcome to contact us with questions, comments, and/or your own stories of triumph from this past year. It's time to celebrate!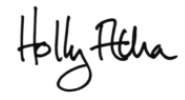 Holly Atha

President/CEO