The Iowa Intermediary Network (IIN), with the Iowa Department of Education, is continuing to create great WBL content and events. Iowa Work-Based Learning Consultant, Kristy Volesky, is sharing the following free tools and resources for fellow state leaders to share with their educators.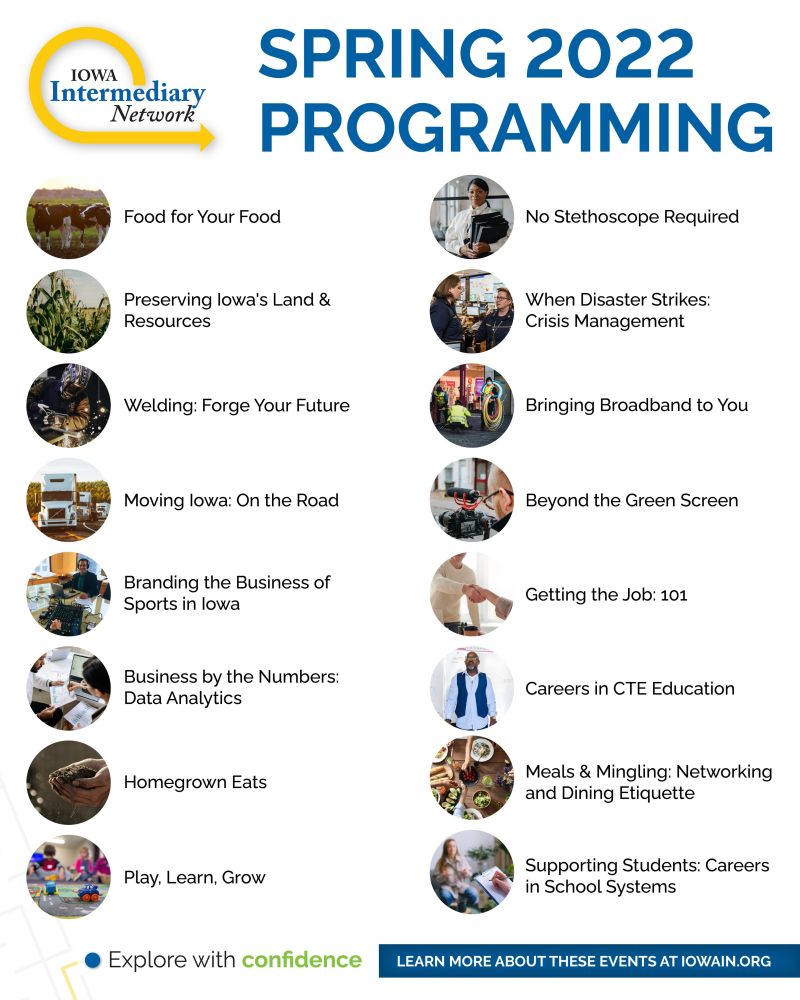 The Iowa Internship Toolkit is now available on the Department's Work-Based Learning website. Although there are a few Iowa-specific items, most of the guide is applicable outside of Iowa.
WBL Events: The list of upcoming Spring 2022 events is available on the Iowa Intermediary Network website. All of the Business WBL events use MBA Research standards. All events are free and easily accessible. Complete a simple questionnaire, then you'll receive an emailed link. 
Upcoming events applicable to business students:
Recorded Event Highlight: Ethical Dilemmas in Business. Recorded this past fall, this event includes an MBA Research ExecNet member, Cathy Colliver, discussing ethical dilemmas that a marketing professional might face. The full event includes an ethics panel discussion with CPAs and a close look into the Volkswagen emissions scandal. This event can be accessed at the bottom of the recorded events page for Business, Finance, Marketing, and Management.