You're invited! Our Iowa partners have graciously allowed us to share their upcoming Work-Based Learning Webinars with our larger community. Four new webinars will begin this month, focusing on key work-based learning (WBL) support strategies. 
Designed for work-based learning coordinators, content-area teachers, and others interested in embedding WBL into courses and experiences, the webinars will be led by Kristy Volesky, Work-Based Learning Consultant, Bureau of Career and Technical Education, Division of Community Colleges and Workforce Preparation, Iowa Department of Education.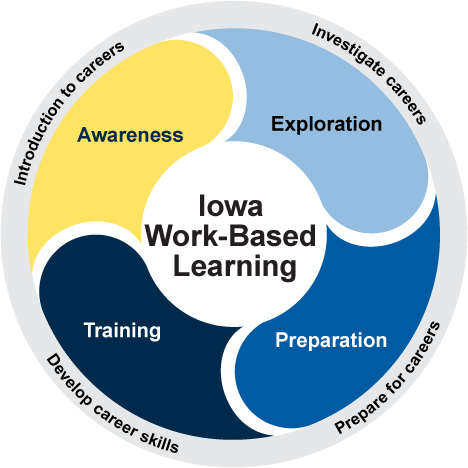 Register for these FREE webinars: We hope to see you there!