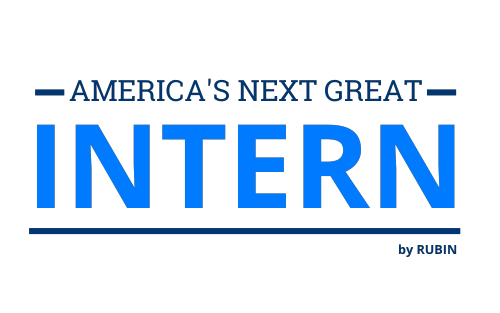 We'd like to share an exciting opportunity from Rubin: a free, national contest to spotlight CTE students with the potential to be stellar interns across all career pathways. Here's what you need to know about the first-ever America's Next Great Intern contest:
Rubin, the leader in online curriculum for employability training, challenges students to demonstrate important work-readiness skills (e.g., firm handshake, speaking on the phone, writing an email).
Submission period: February 1, 2023 to March 3, 2023. In March, Rubin will post 10 national finalists and let the public choose America's Next Great Intern.
The contest is open to any middle school, high school, or post-secondary student who participates in a CTE or project-based (hands-on) class or program.
Prizes include Amazon gift cards, a stipend for professional attire, the chance at a paid virtual internship, and more!
Help discover America's Next Great Intern: Visit Rubin's website for additional information and to register your students.