High School Ethics Summit Engages FBLA Students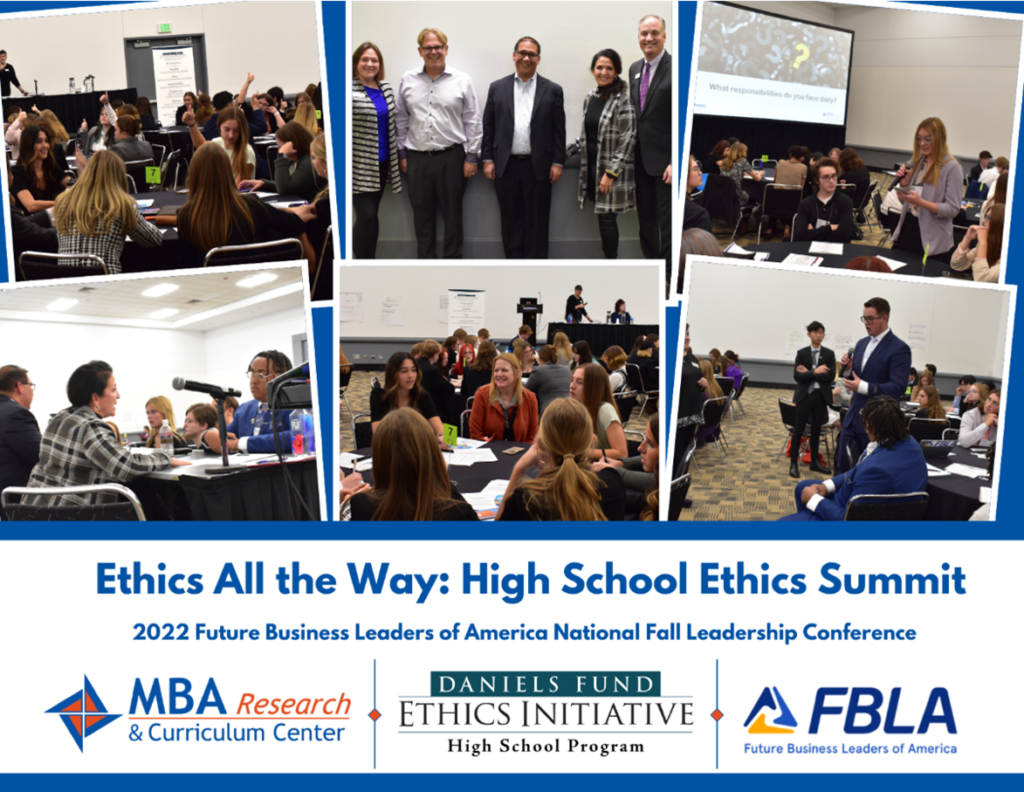 Ethics in action: Last month's Ethics All the Way: High School Ethics Summit was an incredible day for Future Business Leaders of America (FBLA) students to engage with one another and interact with Denver-area business leaders on the topic of ethics in business and the workplace. Sponsored by the Daniels Fund Ethics Initiative High School Program, MBA Research welcomed over 150 FBLA students and advisers from across the country as part of their National Fall Leadership Conference.
The students navigated challenging ethical scenarios and shared their decision-making processes while becoming more familiar with the Daniels Fund ethical principles.
A special thanks to the incredible business leaders who participated as speakers and panelists:
Rich Martinez of Young Americans Bank
Michelle Lucero of Children's Hospital Colorado
Joe Giordano and Julian Friedland of Metropolitan State University of Denver
Picture this: For photos of the event, be sure to check out our Facebook album.